Get your home in order with our expert cleaning services
House Cleaning Services in Bangalore
Everyone loves living in a clean house, but with a busy life filled with meetings, family obligations, and appointments, it's hard to find time to fit cleaning the house in! If you want to ensure that your home remains a lovely and mess-free space to live in, use myRaksha to find the perfect independent cleaning professional.
Deep house cleaning service includes
Removal of Cobwebs

Dusting of Fans, Lights

Cupboard Cleaning

Furniture Dusting

Sweeping and Mopping All Rooms

Cleaning of Doors, Windows & Grills

Dry dusting of Walls and ceiling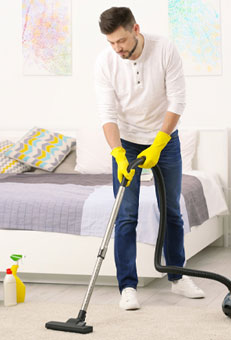 Removal of Cobwebs

Dusting of Fans, Lights

Dusting All Furnitures

Cupboard Cleaning

Exterior Wardrobes Cleaning

Cleaning of Doors, Windows & Grills

Floor Scrubbing & Vacuuming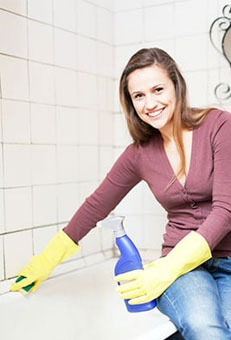 Toilet disinfected Inside, Outside

Showers and Taps

Floor and Sidewalls cleaning

Mirror, Glass Cleaning and wiped dry

Floor and Tile Scrubbing

Cobweb removal

Windows & Exhaust Fan cleaning
Removing Oil Stains from Kitchen Tiles

Wiping of Appliances from outside

Dry dusting of walls and ceiling

Cleaning of Cooktops

Cobwebs Removal

Floor Scrubbing

Window & Exhaust Fan cleaning
House Cleaning in Bangalore, Karnataka
Your home is a place where you wish to stay happy, peaceful and healthy. But when it is not given the necessary care needed, the dust starts to accumulate and affect your health as well as the health of your parents, children and other members of the house thereby affecting your peace of mind too.
How much ever you try to clean your home by yourself, you cannot escape from the external pollution resulting in dust allergies and other dust-related problems.
Myraksha's professionals understand your fear and needs and are hereby to help you to stay in a healthy environment. Our home cleaning services are directed to provide you with a dust free and allergy-free home. We provide free inspection to identify the affected area and provide a cost-effective measures suited to your needs.
myRaksha expertize in home cleaning services and other utility services backed with excellent support. myRaksha has full time staff to handle our service requests and which makes us reliable cleaning service provider in Bangalore.Our professionals reach nook and corner that are mostly ignored and get rid of harmful disease causing agents like dust, bacteria and allergens.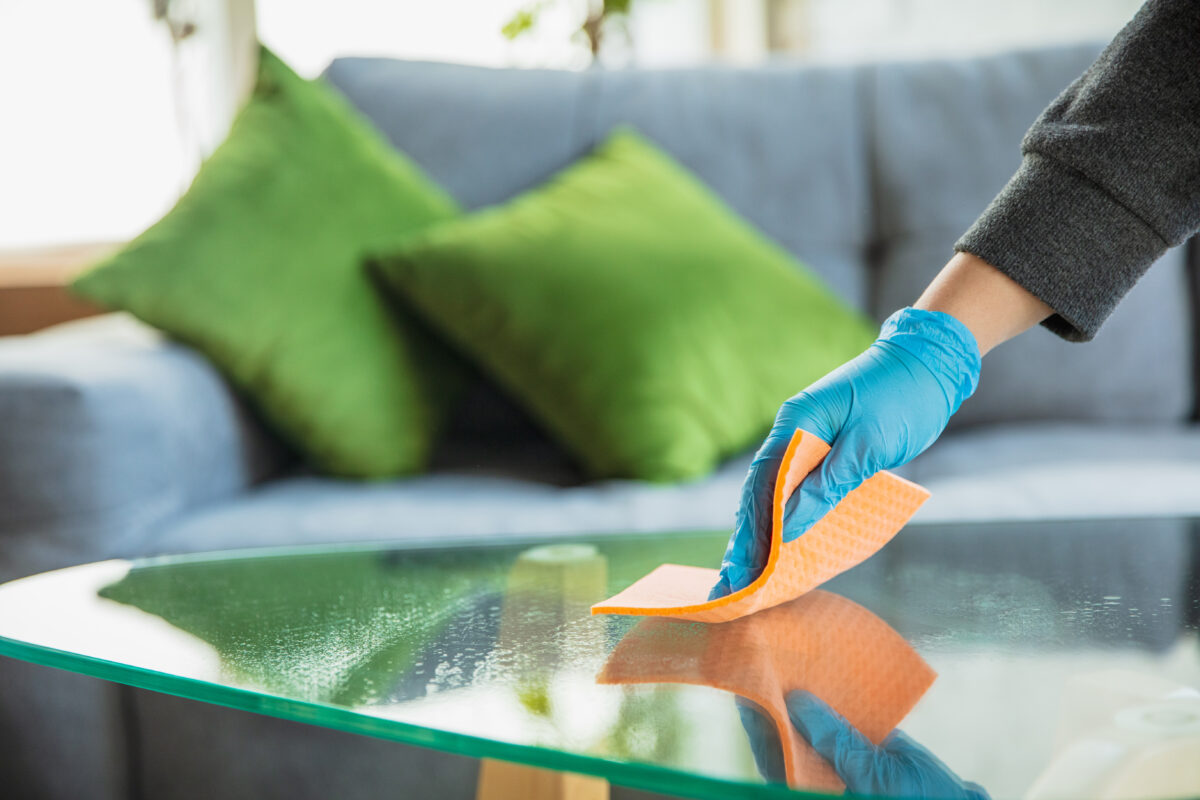 We take care of all your belongings and handle them with full care throughout the entire process of cleaning.
Booking your house cleaning with my Raksha is simple. All you have to do is tell us a little about your house, share your contact information, enter payment info (yup, cash on service is available), and schedule your cleaning time. While you relax our fully trained perfect home cleaner will come and clean you home. Our cleaner will bring all of the necessary cleaning supplies for the job. myRaksha also makes rescheduling or canceling your cleaning service convenient via the myRaksha website.
Finally, one of the greatest benefits of using myRaksha is that all of clears are full time staff and well trained, so you can feel secure while they take care of your home, leaving you to enjoy the finer things in life!
If you're ready to make your home a more joyful place to be, why not book your house cleaning with myRaksha today? We will find just the right cleaning service for your home and your schedule.
Very good house cleaning service. They use all the hygenic way they always gives best service. Best services
Best in service. I also haired some other company for house cleaning now i haired them they are very good in their work
Very good service. Pest control is best but i tried house cleaning this time it is also very good
Best house keeping services. They are very coopreative always keeps the hygenic way . All are very good workers.
We have take a service with My Raksha For House Cleaning,there was a quick response from the team they gave a very reasonable price,but the cleaning was way beyond my expectations,the cleaning team was very professional cleaning was very quick using all machines which was excellent.i would refer My Raksha for any services.

The Raksha team's Response was quick, Cleaning was done with all machines very professionally the workers are very polite.
I would refer it to others.
Recently I had taken House Cleaning services, From MY Raksha,
Very good service. Pest control is best but i tried house cleaning this time it is also very good
We had taken the service home cleaning service… they had did a fantastic work the boys were very fast…..i will recommend MyRaksha for my family and friends ….thankyou
Book your cleaning service today
We assure you that you will be satisfied with our ever reliable services, if not a remedy or refund.