Get your home in order with our expert cleaning services
Vacant Flat Deep Cleaning
Deep cleaning service includes, Complete floor cleaning, Kitchen (including cabins, external), Bathrooms commode, washbasin, taps, Bedrooms (including cupboard exterior, interior if it is empty), balcony,Windows, lights, switchboard, grills, doors, Wardrobe, dusting like curtain cupboards, utility , etc
Service Includes in Bangalore, Karnataka
Window & Exhaust Fan

Wiping of Appliances from Outside

Cabinets from inside and outside

Kitchen Platform

Cobwebs Removal

Dry dusting of walls and ceiling

Floor Scrubbing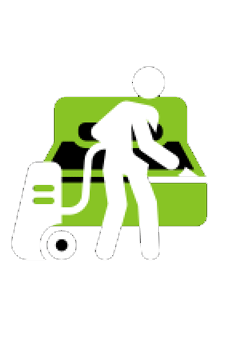 Showers and Taps

Windows & Exhaust Fan

Floor and Tile Scrubbing

Cobweb removal

Shelves and cabinets from outside and open shelves if emptied

Mirror and Glass Cleaning

Water closet and wash basin
Cupboard Cleaning from outside

Windows & Grills

Lighting Fixtures

Floor Scrubbing

Dry dusting of Walls and ceiling
General cleaning
Floor Sterilization- Use of cleaning and disinfecting Chemicals & sophisticated Machinery to remove deep layers of dirt.

Toilet Cleaning- Disinfecting, Sanitizing and Deep Scrubbing of Bathrooms and Toilets.

Surface Treatment- Special Treatment of steel, wooden and glass surface.

Walls and Ceiling- Dustproof the walls and ceiling of the entire house.

Kitchen Cleaning- Cleaning of all furniture and Electrical Fixtures.

Window Cleaning – Cleaning all glass panes and windows that are safe to access.
Book your cleaning service today
We assure you that you will be satisfied with our ever reliable services, if not a remedy or refund.